Profile

Zane Stirling, RN
"I'll love you more with every breath. Truly, madly, deeply do."
Free Account
Created on 2013-08-24 11:16:28 (#2071687), last updated 2013-08-31 (212 weeks ago)
0 comments received, 132 comments posted
1 Journal Entry, 1 Tag, 0 Memories, 100 Icons

About

Mini Bio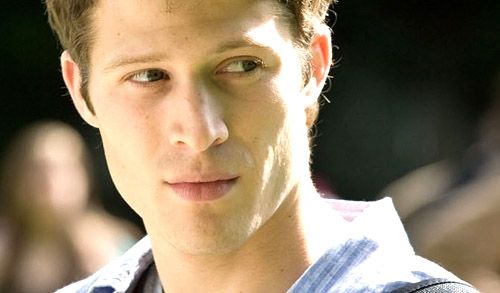 ➜ "I want to lay like this forever, until the sky falls down on me..."
Zane Stirling was born in New Jersey, and grew up in the beachside town of Long Branch. He was the only boy, and the youngest of the family, with three big sisters before him. His parents divorced when he was four years old, and he only learned when he was older that he was born in an attempt to rescue the marriage. But it just turned out that his folks were better off apart, and both have now since remarried with no hard feelings between them. From literally birth, Zane's best friend was nextdoor neighbour,
Jordan Benson
. They were born just two days apart their their moms shared a room in the maternity unit, striking up a close friendship beyond just being neighbours. Zane and Jordan were inseparable, and the families always had to cater to both of them or they made life living hell. There are many pictures of them together growing up, and for them, it was sort of inevitable that they began dating when they were old enough to understand what that meant. Neither of them had interest in girls, even if they tried to conform, they still had more interest in being together than hanging out with girls.
They had sex together for the first time when they were 15 years old. Neither knew what they hell they were doing, they just had a bit of an idea about it from looking it up on the internet together after a few make out sessions got beyond heated and clothes were shed. Ironically, despite being close, they didn't enjoy sex the first time because they mess it up a bit and it hurt. They didn't try it again for awhile, and things got just a little awkward with them. But they worked it out, and when they did it again, they took their time and then it really worked out, and they hooked. They ended up applying to the same college, and even both wanted to do nursing. Jordan really wanted to work as a pediatric nurse because he loved children, but Zane had no clue what he wanted to do.
It was only when he was in his final year at college that he came across a lady in a grocery store carpark, heavily pregnant and about to give birth. He had no idea what he was doing, but there was nothing stopping that baby coming. Using the nursing knowledge he had, he ended up delivering the baby for her with an audience literally cheering him on, as terrified as he was. It was an amazing experience for him, though, and it was that which helped him decide he wanted to go into Obstetrics and ended up becoming a Midwife. Some think it's a strange career for a man to get into, but he loves working with the infants, and finds it very rewarding. He has lost count of the compliments and thanks he has gotten from new mothers for his help during their deliveries and he can't imagine himself doing anything else.
Zane and Jordan live together in a cute little studio loft apartment in New York where they moved for college. They both work at the same hospital and now that gay marriage is legal in New York, Zane has been feeling the desperate urge to make things more official with Jordan, and has been secretly planning a rather huge deal of a proposal for Jordan that Jordan is completely clueless about. The only person who knows is Zane's cousin,
Landon
, who is sworn to secrecy under threat of death.
Zane is sweet guy, and doesn't like confrontation. He enjoys playing guitar and plays basketball to keep fit. He's a sucker for cheesy romance movies, and is proud that Jordan is the only person he has ever been sexually intimate with.
Zane is an original character for the dreamlikenewyork musebox/psl

People
[View Entries]

Communities
[View entries]

Member Of (4):

Subscriptions (4):

Administrator Of (0)

Feeds
[View Entries]

Subscriptions (0)

Linking
To link to this user, copy this code:
On Dreamwidth:
Elsewhere: